Because of an interest in Tropical Fish, this picture was particularly eye-catching to me.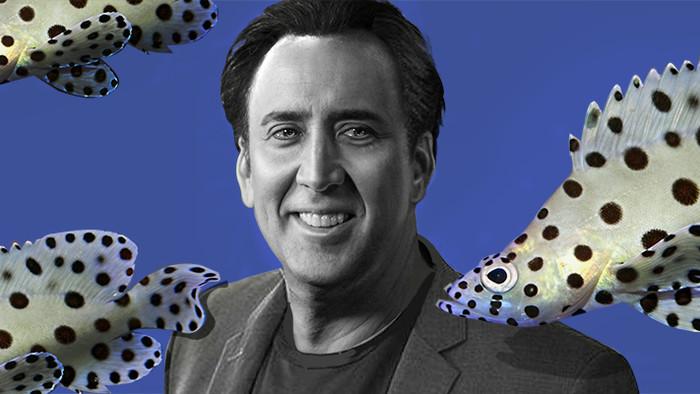 We interviewed Nicolas Cage using only Nicolas Cage movie quotes:
By
Mike Pearl
Staff Writer
Are you a latter-day fan of Oscar-winner Nicolas Cage and the balls-to-the-wall, batshit insane acting style he calls "
Western Kabuki
"? Then don't walk, run—maybe while screaming incoherently?—to the first theater in your area showing Cage's new movie, Dog Eat Dog. Cage stars as Troy, alongside Willem Dafoe as Mad Dog and Paul Schrader as Grecco the Greek. It's a crime movie on its face, but it's really about three deeply racist, psychopathic murderers, who, in the course of committing an ill-fated crime, manage to spray bullets, ketchup, blood, brains, slurs, mustard, and psychobabble all over the greater Cleveland area.
Cage is promoting Dog Eat Dog alongside
two
other
movies that are being released around the same time, and that sounds tedious to me. So to break up his monotony, I decided to futz with the interview format a little and used only lines from Nicolas Cage movies as my questions.